A luxurious form of Quartz, amethysts have a pleasing purple or violet hue originating from traces of iron. With the aid of heat, you can change the stone's color from yellow to green, to reddish-brown, to white.
Amethysts are mined primarily from volcanic rocks in Africa and Brazil, although they are also found in South Korea, Uruguay, Russia, India, and Zambia. In addition to being the official February birthstone, amethyst is the traditional gemstone to celebrate the sixth wedding anniversary.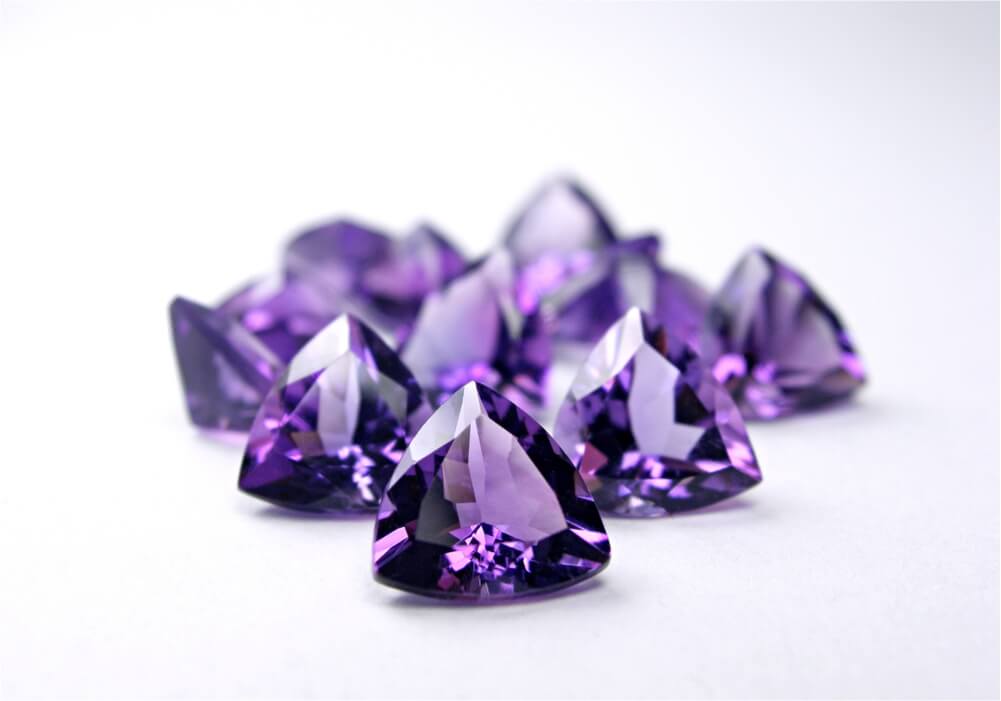 It is believed that the stone can reduce the wearer's stress and anxiety by increasing a sense of calm, serenity, and understanding. Ancient Greeks believed amethyst prevented intoxication from alcohol.
The term came from the Greek words a and methustos, which means "not intoxicated". European soldiers wore amethysts to protect themselves against shrapnel during medieval times.