It was once believed that opal combined the powers of all gemstones, making it considered a near-sacred stone in the Middle Ages. A myriad of colors reflected from its surface – clear, white, gray, red, yellow, green, magenta, pink, olive, brown, and black – provide the stone with an exquisite luminescence that makes it truly a unique choice for fine jewelry.
Among the special varieties is the fire opal, a combination of yellow, orange, and red, and the Peruvian opal, which displays a blueish-green hue. Opals come in a range of colors, with red and black being the most valuable, while white and green are less valuable.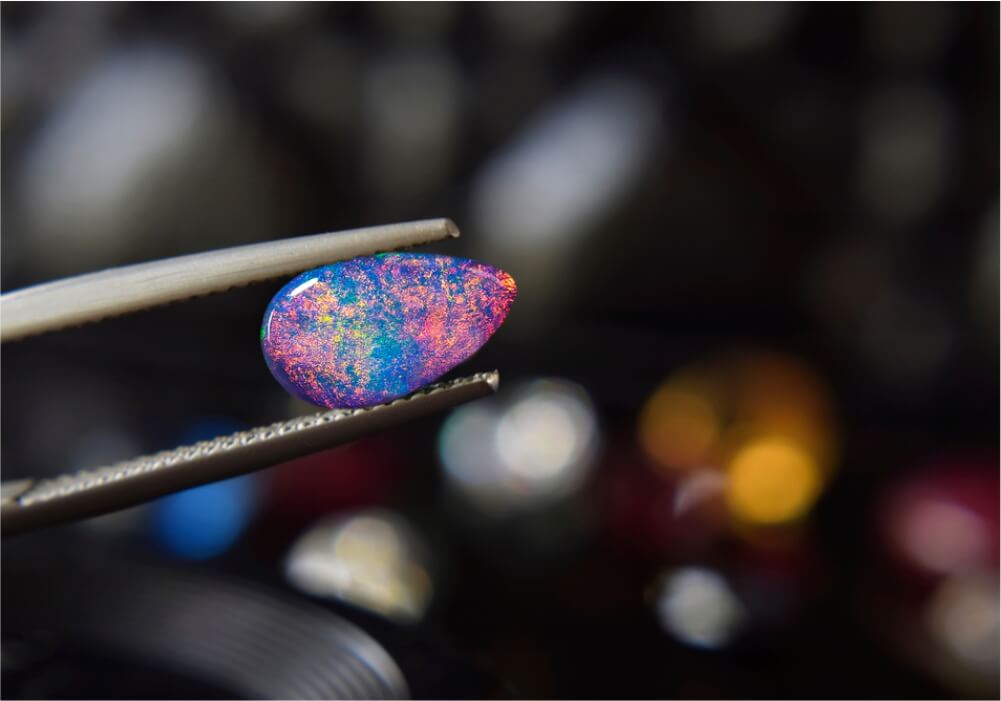 Mineral variations composed of silica spheres and displaying an interplay of colors are known as "precious opals.". Opals are formed as mineral gels in a wide variety of rock formations, such as basalt, limonite, sandstone, and rhyolite.
Almost every country has some form of common opal, but precious opal deposits are found only in the United States, Australia, Brazil, and Ethiopia. Opal supplies are derived primarily from Australia.
The word opal derives from the Latin word opalus (meaning "precious stone"). It is believed to bring good luck to those who wear it. It's the birthstone of October and one of the most popular gemstones to give as a gift.