In addition to its rich color variety, sapphires can exist in virtually any shade except red and orange-pink. Sapphires, although primarily sought in cornflower blue, also appear in yellow, green, pink, black, brown, grey, and white color variations. Diamonds can often be substituted by colorless variations, which can create a striking contrast when paired with dark blue or black sapphires.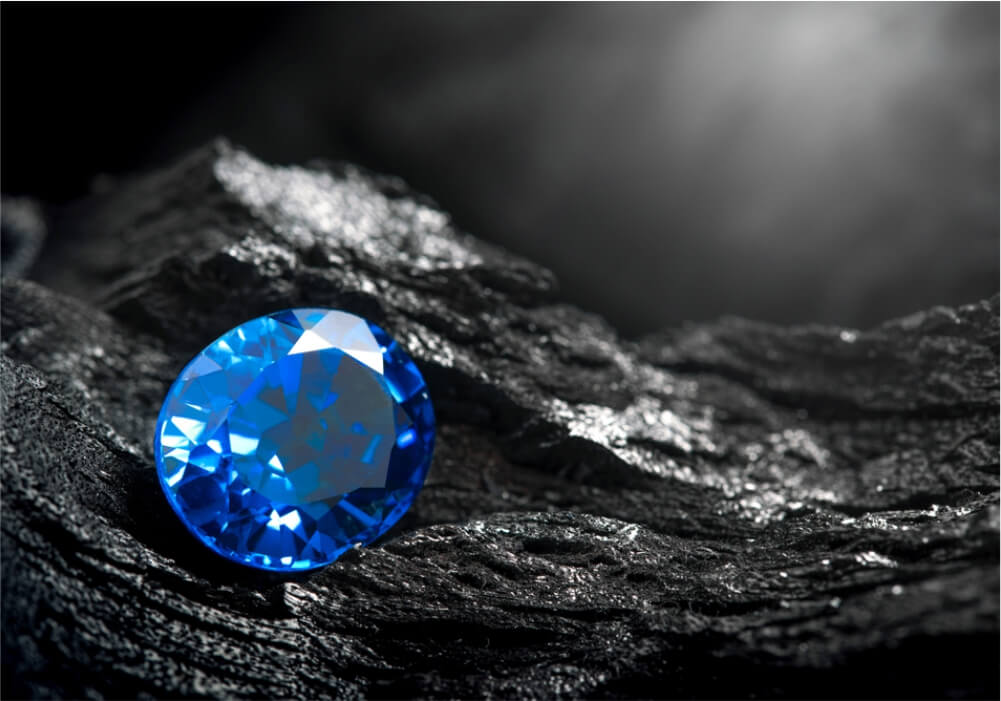 Titanium, iron, and chromium, which are found in varying amounts in the stone, are responsible for its numerous shades. Sapphires are members of the Corundum mineral family and have been admired for their beauty and durability since ancient times.
Deep within the earth's crust are the deepest deposits of sapphires. Among the best stones, those found in Sri Lanka are among the highest in quality. However, others can be found in Thailand, Myanmar, Madagascar, India, Brazil, Burma, and Australia. The Mohs scale measures the hardness of precious gemstones. Sapphires, rated at 9 on this scale, are approximately as hard as diamonds.
Sapphire is the September birthstone, and it is traditionally associated with happiness, harmony, and romantic love. It's a great choice for Valentine's Day or anniversary gifts. Whether it is set in an engagement ring, a tennis bracelet, or earrings, sapphires make an exquisite companion to diamonds. It also makes a choice gemstone for men's rings since it pairs well with diamonds when set in an engagement ring or tennis bracelet.